Unser Dorf soll schöner werden
German and Dutch actors portray contemplatives on the eve before the Apocalypse. During their last supper, they try with all their might to still turn the fateful tide. Can we reform our entrenched systems? How do we manage our lives, our businesses, our world? Or is there nothing left to manage?

The performance is based on a series of in-depth interviews Wunderbaum conducted with the top figures in science, international activism, business, architecture and politics.

These people were asked the question: what change in direction do we need? Wunderbaum, the Munich Kammerspiele and Johan Simons intertwine their statements with mythological stories and visual tableaux. Unser Dorf soll schöner werden is thus a performance about idealism and naïve ideas, honest ambitions and absurd misunderstandings, uproar and change.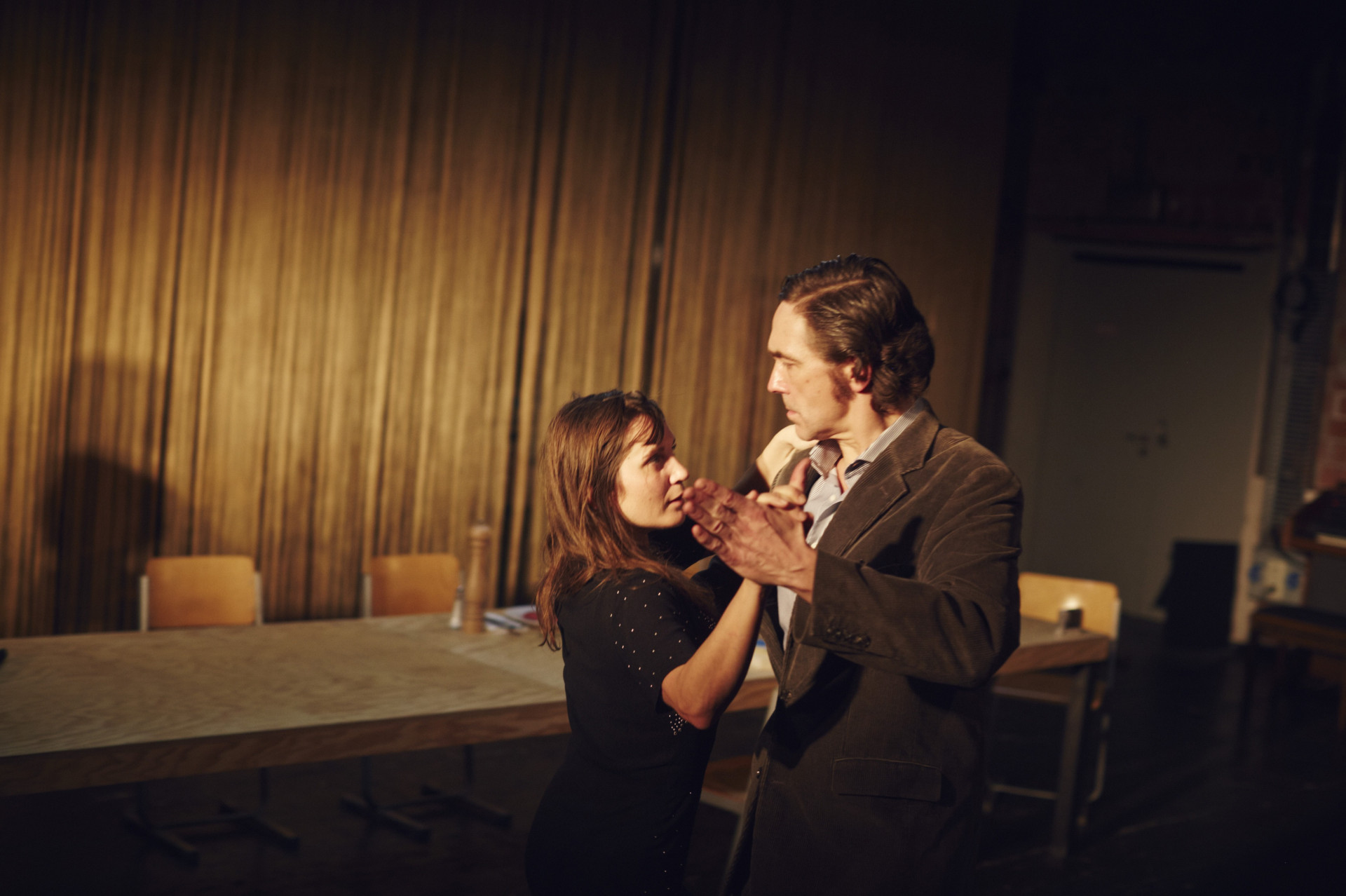 By and with
Walter Bart
Maartje Remmers
Marleen Scholten
Stefan Hunstein
Steven Scharf
Producer
Wunderbaum
Münchner Kammerspiele
in cooperation with
Salima Belhaj
Lex Bohlmeijer
Elma van Boxel
Sabine Sluijters
Jan Rotmans
Willem Schinkel
Jonas Staal
Mirko Borsche
Jo Lendle
Alexander Rossner
Kirsten Gabriele Schrick
Harald Welzer
Photography
Tanja Kernweiss
Julian Baumann
Theater aan het Vrijthof
Maastricht (NL)

Theater aan het Spui
Den Haag (NL)

Theater aan het Spui
Den Haag (NL)

Rotterdamse Schouwburg
Rotterdam (NL)

Rotterdamse Schouwburg
Rotterdam (NL)

Rotterdamse Schouwburg
Rotterdam (NL)

Stadstheater Arnhem
Arnhem

Stadsschouwburg Amsterdam
Amsterdam (NL)

Stadsschouwburg Amsterdam
Amsterdam (NL)

Münchner Kammerspiele
München (DE)

Münchner Kammerspiele
München (DE)

Rotterdamse Schouwburg
Rotterdam (NL)

Rotterdamse Schouwburg
Rotterdam (NL)

Münchner Kammerspiele
München (DE)

Münchner Kammerspiele
München (DE)

Münchner Kammerspiele
München (DE)

Münchner Kammerspiele
München (DE)

Münchner Kammerspiele
München (DE)

Münchner Kammerspiele
München (DE)

Münchner Kammerspiele
München (DE)

Münchner Kammerspiele
München (DE)

Münchner Kammerspiele
München (DE)

Münchner Kammerspiele
München (DE)

Münchner Kammerspiele
München (DE)
"An equally absurd and intelligent performance about nothing less than the future of the world"
FrankFurter neue Presse

"Saukomic"
DeutschlanDFunk
"The piece Unser Dorf soll Schöner werden, like Wunderbaum's entire four-year (2013-2016) cycle 'The New Forest', is about transition, including this piece. But Wunderbaum itself, like its subject matter, is also in transition. Perhaps that is the most exciting thing to see."
Rotterdam Vandaag