Everywhere in Europe, the idea of the nation seems to be gaining in popularity.

In The national song, Wunderbaum wonders why people feel more and more attracted to the music from their own country.

The music that connects us and takes us back to our roots.
Will every member state only sing its own song, in the near future?

Together with Rotterdam choirs, we will skim along base top hits and tasteful classics, during a fabulous sing-along spectacle.

We are one. We are you. And you will join in the singing. Cause everyone can sing.
Unless, of course, you don't know our music.

Nederland o Nederland. De meeste dromen zijn bedrog.
Maar dit is een nacht die je normaal alleen in films ziet.

The National Song is being developed simultaneously in Italy, Germany and the Netherlands with local choirs.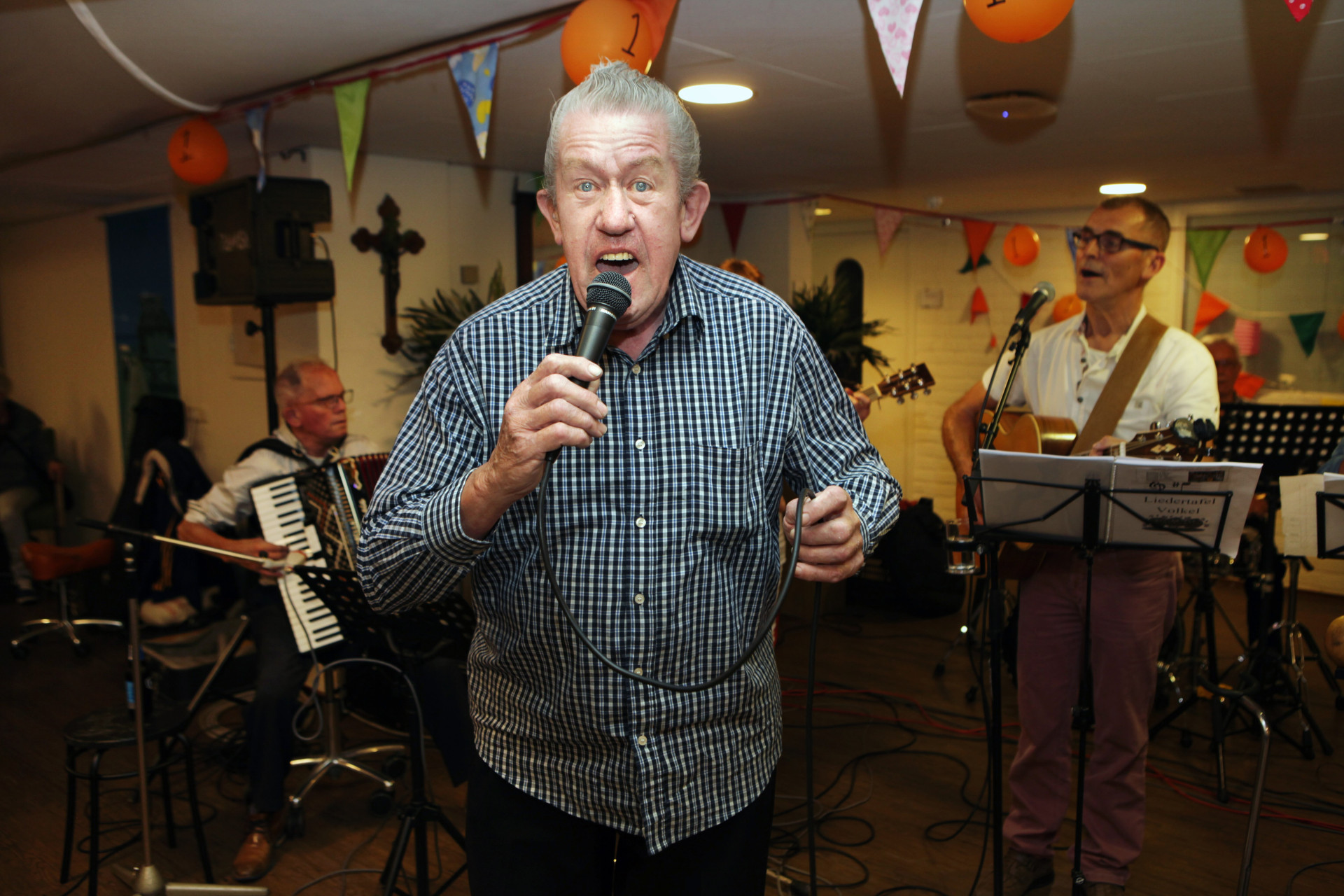 By and with
Marleen Scholten
Matijs Jansen
Alberto Malanchino/Fatah Ghedi
Alessandro Riceci
Music
Florentijn Boddendijk
Remco de Jong
music published by and with permission of
© Internationale Musikverlage H. Sikorski Hamburg
Albersen Verhuur B.V., 's-Gravenhage
Choirs
Koor op Zuid
Operakoor Ropera aan de Maas
Popkoor PuurZangEnzo
Choir Conductor
Alejandro Orozco
Marco Bons
Co-producer
Theaterhaus Jena
Mare Culturale Urbano
Theater Rotterdam
With the support of
Create to Connect
Stichting Bevordering van Volkskracht
Stichting DOEN
Stasschouwburg Utrecht
Utrecht

Theater Rotterdam
locatie Schouwburg

Internationaal Theater Amsterdam
Amsterdam

Internationaal Theater Amsterdam
Amsterdam

"Theater aan de Parade
s-Hertogenbosch

"Theater aan de Parade
s-Hertogenbosch

"Theater aan de Parade
s-Hertogenbosch

Mare Culturale Urbano
Milaan (Italië)

Mare Culturale Urbano
Milaan (Italië)

Theater Rotterdam
locatie Schouwburg

Theater Rotterdam
locatie Schouwburg

Theaterhaus Jena
Jena (Duitsland)

Theaterhaus Jena
Jena (Duitsland)

Theaterhaus Jena
Jena (Duitsland)

Theaterhaus Jena
Jena (Duitsland)

Theaterhaus Jena
Jena (Duitsland)

Theaterhaus Jena
Jena (Duitsland)

Theaterhaus Jena
Jena (Duitsland)

Theaterhaus Jena
Jena (Duitsland)

Theaterhaus Jena
Jena (Duitsland)

Spirit de Milan
Milaan (Italië)

Spirit de Milan
Milaan (Italië)

Spirit de Milan
Milaan (Italië)
Recensie

"Laughing and screaming, Wunderbaum beautifully sketches the darkest sides of mankind."
Anna Bandettini (La Repubblica)