An anti-Hollywood tragicomedy inspired by the life and work of the filmmaking couple John Cassavetes and Gena Rowlands.
From the late sixties until the mid-eighties, John and Gena kicked back against the cult of Hollywood. Their work straddled the border between fiction and reality, with their personal lives as their greatest source of inspiration. They recorded films in their living room, and even their children acted in them. As they got older, their subject matter changed. Where professional success was the focus to begin with, it later shifted to the search for meaning and happiness. The melancholy films show the shadow side of the American Dream. In spite of all setbacks, however, the characters stubbornly persist in their search for meaning.
Two generations of actors with a background in Hollandia or Jong Hollandia, Elsie de Brauw and Bert Luppes, Wine Dierickx and Matijs Jansen, immerse themselves in the life and work of John and Gena in this play. The actors mirror Cassavetes' and Rowlands' artistry with their own lives as theatre makers, deliberately blurring the border between fiction and reality. What roles do success, love, intimacy, work and ageing play for the different generations? The play adopts the raw, radical style that characterises the films, which shows so effectively that life itself can be larger than life.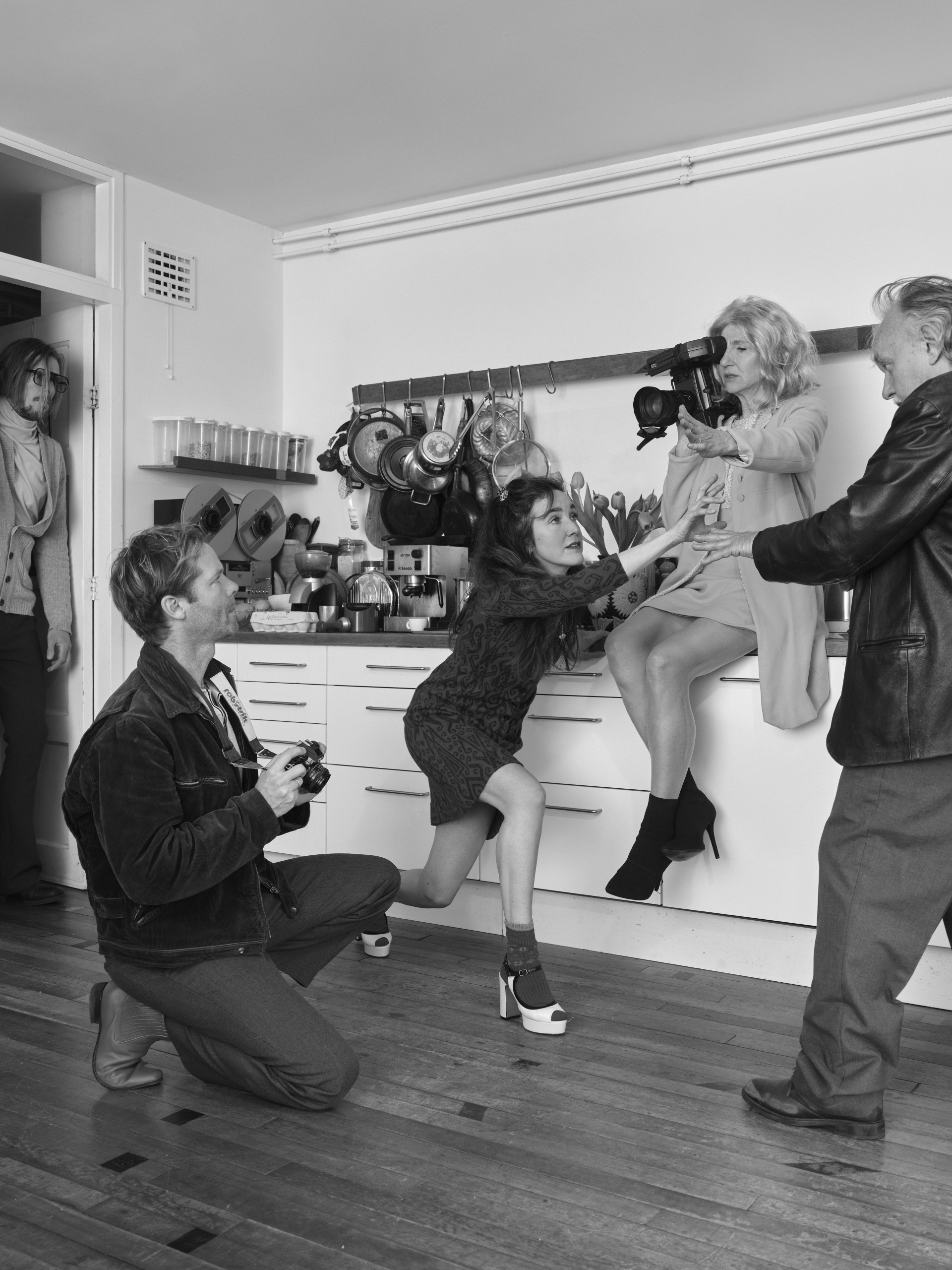 Acting
Elsie de Brauw
Wine Dierickx
Matijs Jansen
Bert Luppes


Photography
Lonneke van der Palen (scene foto's)
Salih Kilic (repetitie foto's)
coproduction
Theaterhaus Jena
Theater Rotterdam
Stichting de Lizzy Timmers-groep
With the support of
Fonds21
Fonds Podiumkunsten
Gemeente Rotterdam
Stichting de Lizzy Timmers-groep
Theaterhaus Jena
Internationaal Theater Amsterdam
(ENG surtitles)

Internationaal Theater Amsterdam
(ENG surtitles)

Het Nationale Theater
Den Haag

Theater Rotterdam (premiere)


Theater Rotterdam (try out)

Wonderful love letter to John Cassavetes and Gena Rowlands - and actually to all actors' - NRC ★★★★★
'The material is in very good hands with Timmers and her cast, who loosely deliver an ode to life, love and - above all - the power of imagination to a live soundtrack by Wessel Schrik.' - de Volkskrant ★★★★