CLICK HERE FOR THE PODCAST.
An 8-part tragicomic operetta radio play set in and around a retirement home. 
 
Emilienne (86) is in a relationship with her masseur Nestor (75). They are going steady and are madly in love. After a long period when they were not allowed to meet, they are now enjoying their reunion. Some of the neighbours: Mireille (82), Leon (83), and Agneske (89) are witnessing it reluctantly. The happiness of the young couple confronts them with old wounds. They are concocting a plan with unforeseen consequences: everyone, including the care staff (all roughly 40), are dragged into it. 
 
Boze Bejaarden (Enraged Elderly) is a comedy of many misunderstandings and plenty of romantic, sugar-coated, and warm moments. At the same time, as it should be in operetta, it provides a sharp critique of our handling of care and the elderly. 
 
We bring the live version with 8 actors, 4 musicians, 2 singers, 1 conductor, and 1 radio play specialist to the theatre. Annelies Verbeke and Gaea Schoeters wrote the text. Annelies Van Parys wrote new music and adapted arias from the classical operetta repertoire.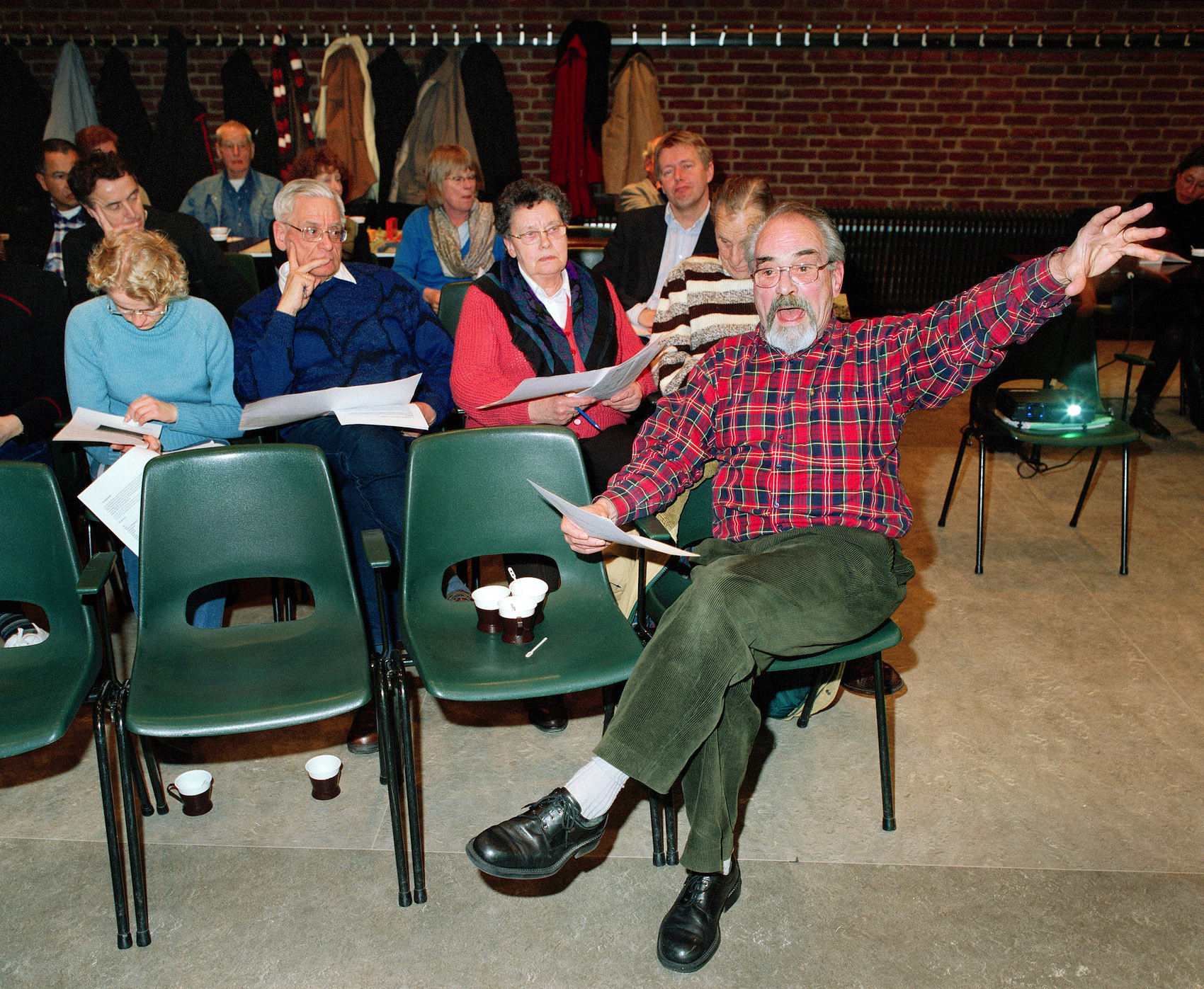 Acting
Wunderbaum
Jetty Mathurin
Frieda Pittoors
Leny Breederveld / Mieke Verdin
Aus Greidanus
Jaak Vanassche / Bert Luppes
Vocals
Britt Truyts
Willem de Vries
ensemble
HERMESensemble:
Karin de Fleyt
Peter Merckx
Marc Tooten
Geert Callaert
Gaetan La Mela
Arrangement & Composition
Text
Gaea Schoeters
Annelies Verbeke
Producers
Wunderbaum
HERMESensemble
Het Laatste Bedrijf
Volksopera
met steun van de Vlaamse Gemeenschap.
With the support of
Erasmus Stichting
Fonds Sluyterman van Loo
Stichting RCOAK
Upcoming dates
16:00

De Grote Post
Oostende

20:15

Theater 1150
Sint-Pieters-Woluwe
Humanitas Bergweg
O. Festival, Rotterdam

Humanitas Bergweg
O. Festival, Rotterdam

CC Zwanenberg
Heist-op-den-Berg