In this performance we see how a city guide takes a group of day-trippers through a square during an audio tour. Together with a musician, the guide provides a complete experience in which gray reality, dreamed reality and failed architecture merge into one another.
What is an ideal square and what is not? Where do you park and where do you sit? Is the square only a place of passage for fanatical shoppers or do real encounters also take place?
Do people also live there? And can a well-laid-out square encourage us to leave our own bubble?
Wunderbaum takes up the challenge together with various local residents, street artists and urban planners. Our fragmented reality morphes into a huge musical energy explosion.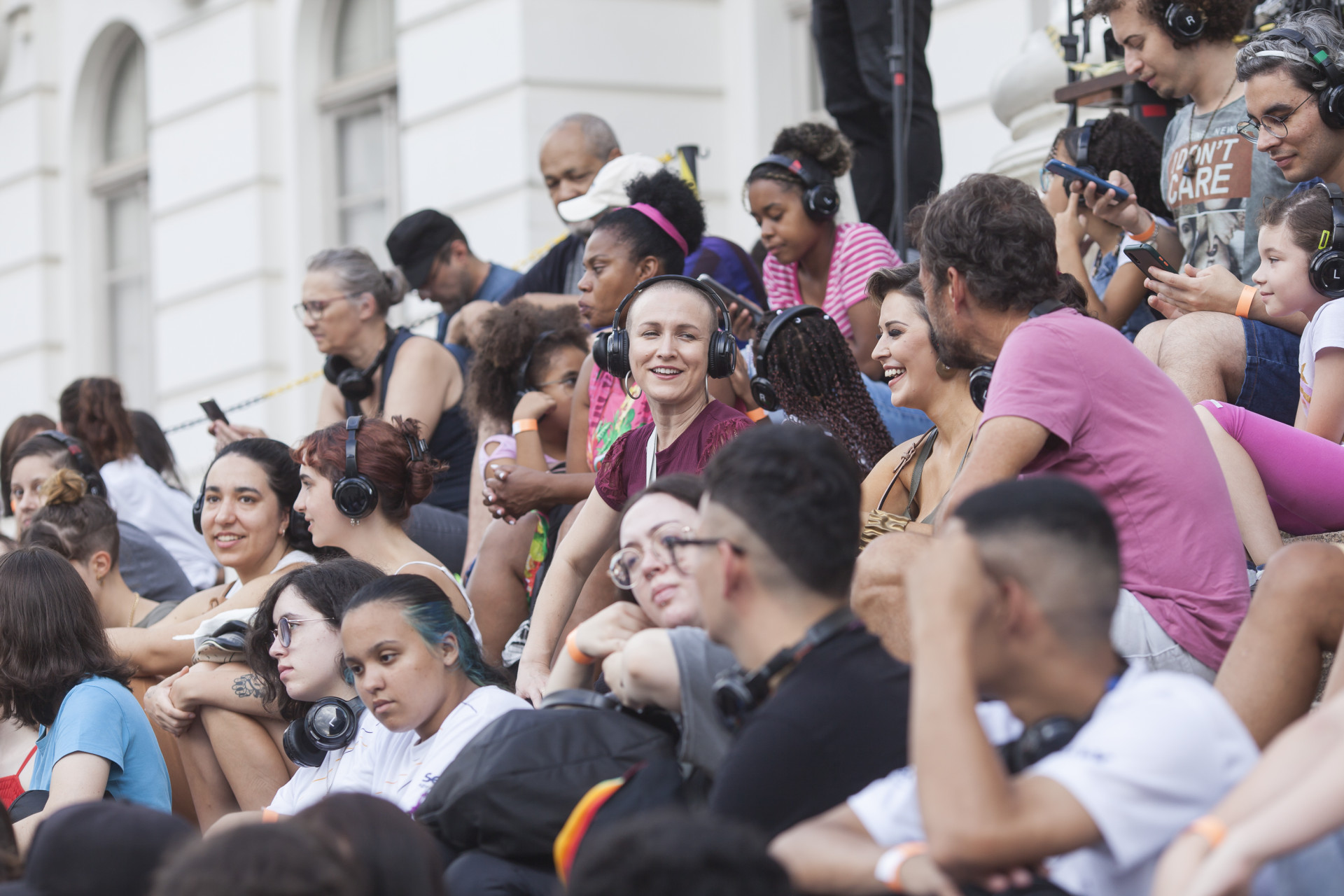 Acting
Pedro Uchoa
Monique Vaillé
Walter Bart
Maartje Remmers
Marleen Scholten
Production manager
Monique Vaillé
Pedro Uchoa
Corpo Rastreado
Production in the Netherlands
Special thanks to
Fonds Podiumkunsten
Consulado dos Reinos dos Países Baixos
Praça Santos Andrade
Curitiba, Brazilië

Praça Santos Andrade
Curitiba, Brazilië

Praça Santos Andrade
Curitiba, Brazilië