In co-production with de Warme Winkel, Wine Dierickx can be seen in Freaky Friday Face Off.

It is taught to you as a child, you practice it your whole life, but it remains one of the most difficult things to do: putting yourself in someone else's shoes.

In Freaky Friday Face Off, the actors take this quite literally: they become the other person. Lightning strikes or a magical evening goes awry, and suddenly bodies are swapped. A man becomes a woman, a heterosexual becomes gay, the old become young. You're familiar with the concept from ordinary Hollywood films: body swapping guarantees spectacle. Or did these popcorn blockbusters always have a secretly philosophical undertone?

Through a clever role-playing game, we examine our fascination with identity. Can you tell someone's story if you haven't experienced their history firsthand? Is that super-empathetic or rather an embarrassing form of appropriation? Can an actor truly portray someone else, or is acting a form of art that belongs to the past, like fresco?

Freaky Friday Face Off is a spectacularly spiritual performance that delves into confronting self-examination, dramatic strings, perverse family relationships, and soaring pigeons. It's a kaleidoscopic hall of mirrors where not only bullets, but also mental artillery, fly around you.

The performance will premiere on October 26 and can be seen in the Netherlands and Belgium until March 2024.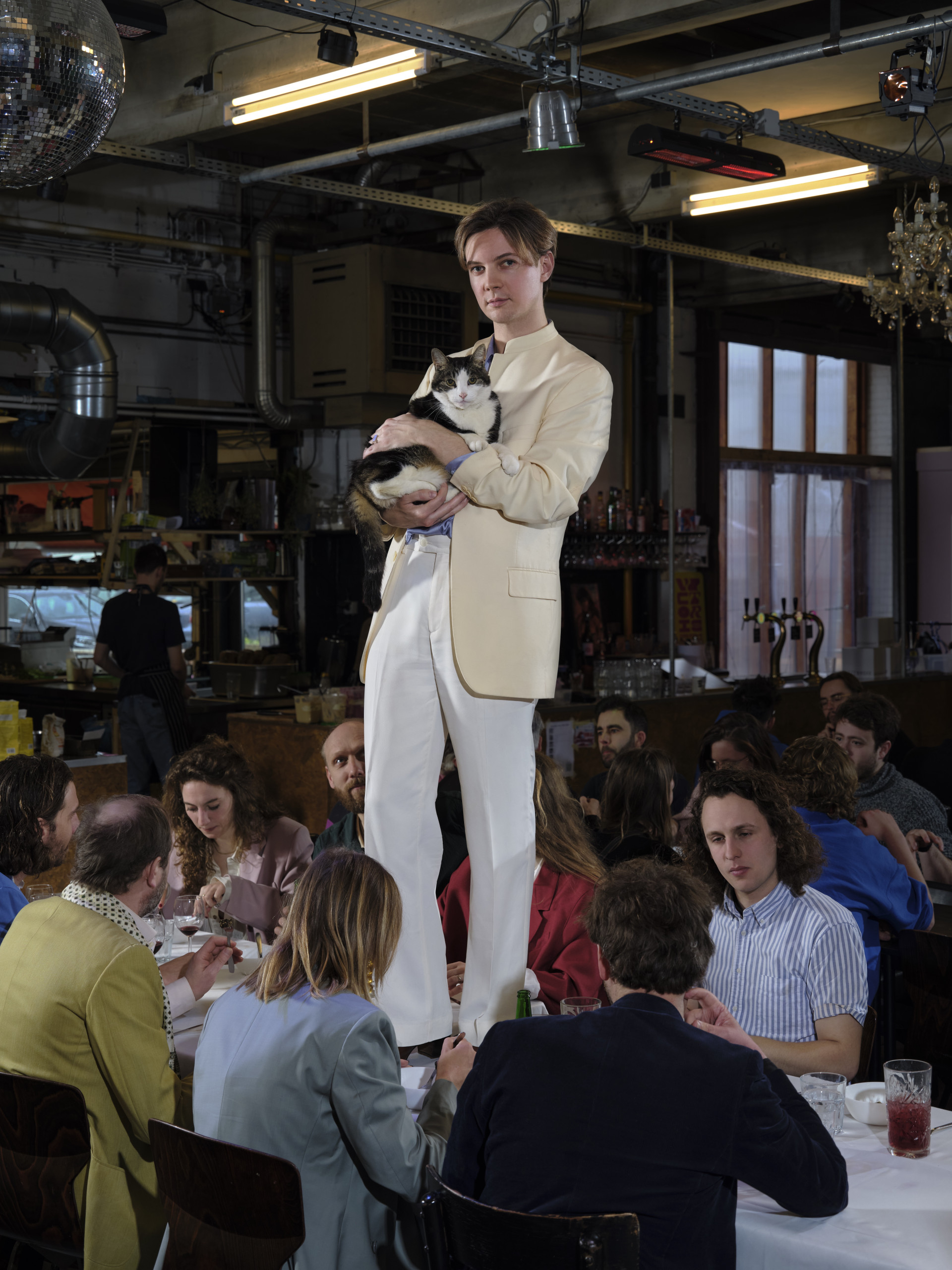 Text
Florian Myjer
Marieke de Zwaan
Acting
Abatutu
Yassine Chigri
Wine Diedrickx
Tessa Jonge Poerink
Florian Myjer
co-producer
Wunderbaum
Internationaal Theater Amsterdam
Upcoming dates
20:30

Internationaal Theater Amsterdam (premiere)
Zie 'tickets' voor volledige speellijst: