"Shockingly earthy, painful and sculptural is the theatre solo Cobain, by Wunderbaum actor Matijs Jansen. In five scenes, Jansen puts himself in the shoes of Kurt Cobain, Courtney Love and Nirvana bassist Kris Novoselic, respectively. Jansen can verbally evoke a great deal of physical discomfort, chastising his audience with vomit, blood, shit and amniotic fluid.
But he also has very introvert, tragic moments, during which he soberly plays a few sombre Nirvana songs. There are no answers, only a sad feeling of how a life sometimes seems predestined to a tragic, premature end. There is no escape from this.

Herien Wensink (NRC) on Cobain, seen at a warm and melancholy Rotterdam festival Motol Mozaïque.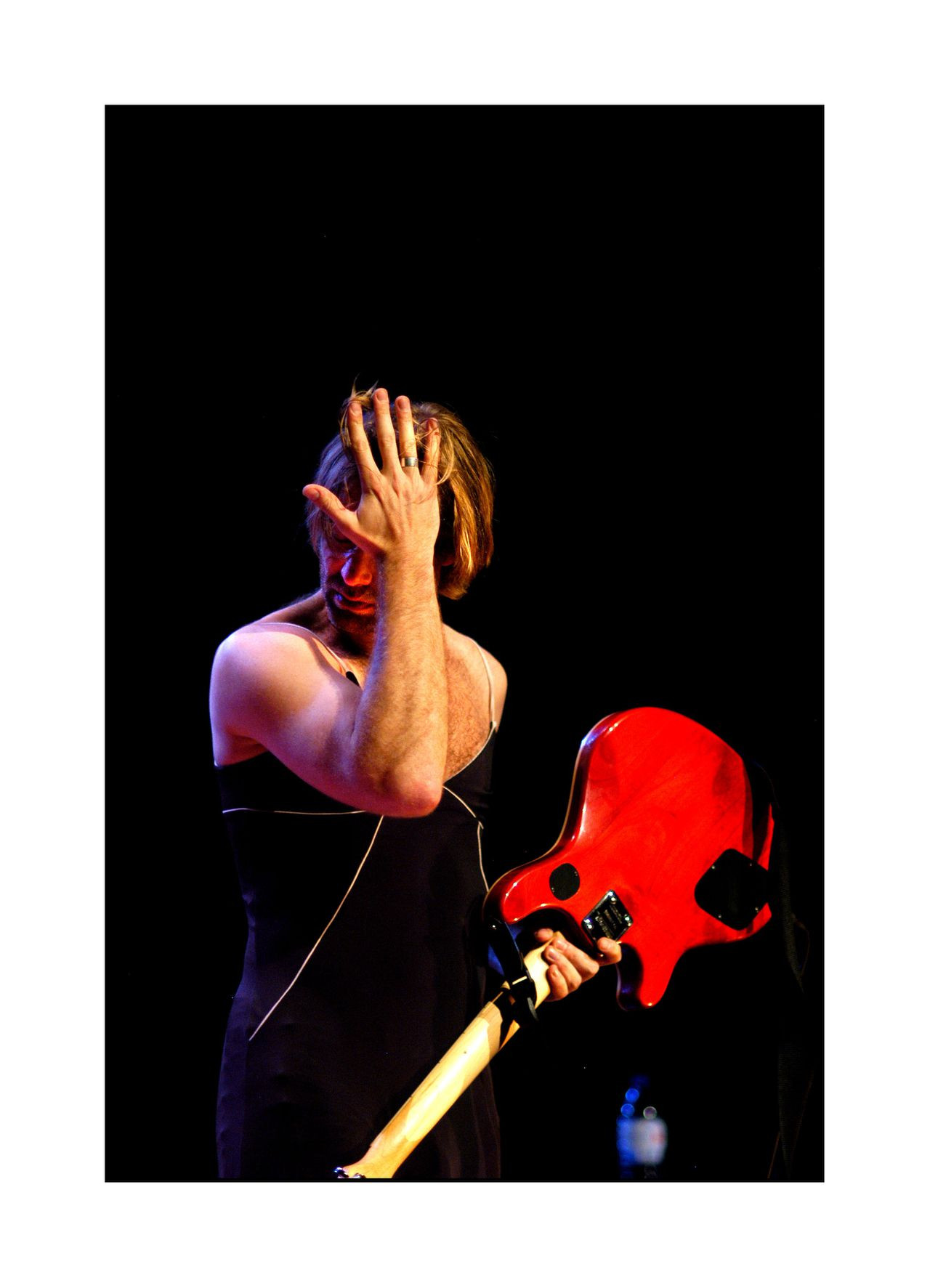 Motel Mozaïque - Rotterdamse Schouwburg
Rotterdam (NL)

Motel Mozaïque - Rotterdamse Schouwburg
Rotterdam (NL)

Motel Mozaïque - Rotterdamse Schouwburg
Rotterdam (NL)

Motel Mozaïque - Rotterdamse Schouwburg
Rotterdam (NL)