Since its inception, Wunderbaum has been involved in many projects that were categorised as community-art, including De komst van Xia, Who is the real Italian, and We doen het wel zelf. Wunderbaum does not really know what community-art exactly is, but it is clear that they enjoy singing a final song with a huge group of people and bowing.

TRACK:SQUARE is undoubtedly another project in this category. This time in collaboration with composer Jens Bouttery, various local residents, performers, musicians, and urban planners. We watch and listen to a musician at the Schouwburgplein. He follows passers-by, unexpected encounters arise. An experience in which bleak reality, dreamed reality, and failed architecture merge. What is an ideal square and what exactly is not? Where do people park and where do they sit? Is the square just a transit route for avid shoppers or do real encounters take place? Who lives there? Who deals there? And can a well-designed square inspire us to leave our own bubble? 

With students of art and cultural sociology from Erasmus University, we interview residents of Rotterdam about their square and search for answers. Especially for this performance, multi-instrumentalist and composer Jens Bouttery developed his own way of drumming. By directly linking sound and movement, he is able to communicate with the square through his body. His originality and unique talent turn this performance into a rare experience after which you will forever look at the Schouwburgplein with different eyes.

The performance PLEIN/PRAÇA was created in collaboration with Brazilian actors Monique Vaillé and Pedro Uchoa and premiered at the Festival de Curitiba in Brazil on 1 April 2023.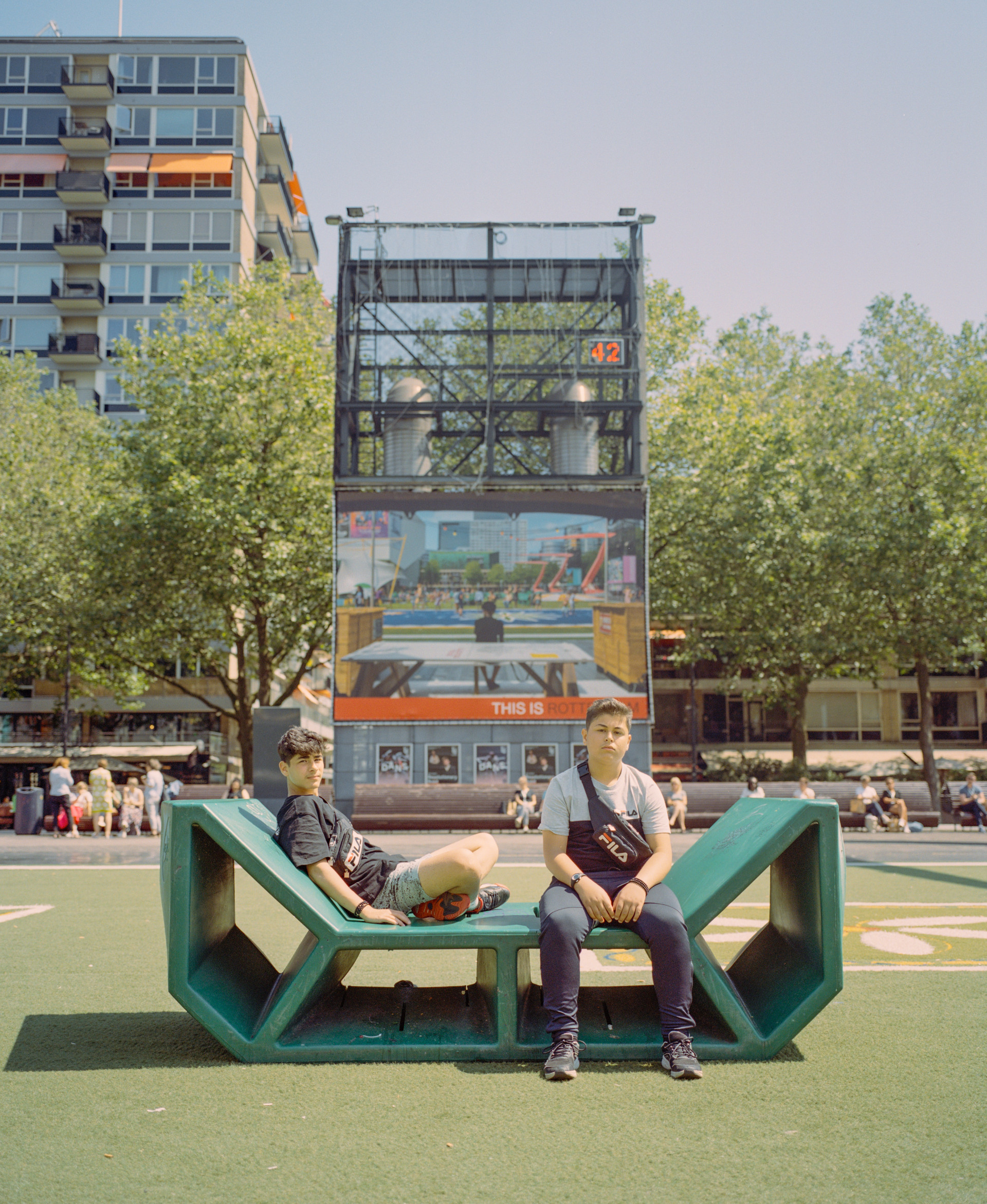 Acting
Pedro Uchoa
Monique Vaillé
Walter Bart
Maartje Remmers
Marleen Scholten
Photography
Marwan Magroun (campagnebeeld)
Huub Laurens (trailer)
Production manager
WUNDERBAUM
Theater Rotterdam
Special thanks to
Gemeente Rotterdam
Ministerie van Onderwijs
Fonds Podiumkunsten
Consulado dos Reinos dos Países Baixos
Theater Rotterdam
(premiere)